Michael Bevilacqua - The Intersection between Rothko and Lana del Rey
In anticipation to his new solo show which opens at The Fireplace Project in East Hampton on June 13th, Michael Bevilacqua welcomed me in his massive Brooklyn studio a couple of weeks ago. Michael has an incredible sense of humor and takes his work –but not himself- very seriously.
He has mastered the technique of using spray paint –which he has been employing for decades- beyond graffiti and street art to create beautiful and compelling canvases that invite close exploration and spectator interaction. Additionally, Michael, who has always been enthralled by pop music, utilizes lyrics of songs that resonate with him (or that he has heard a million times) and incorporates them in his canvases.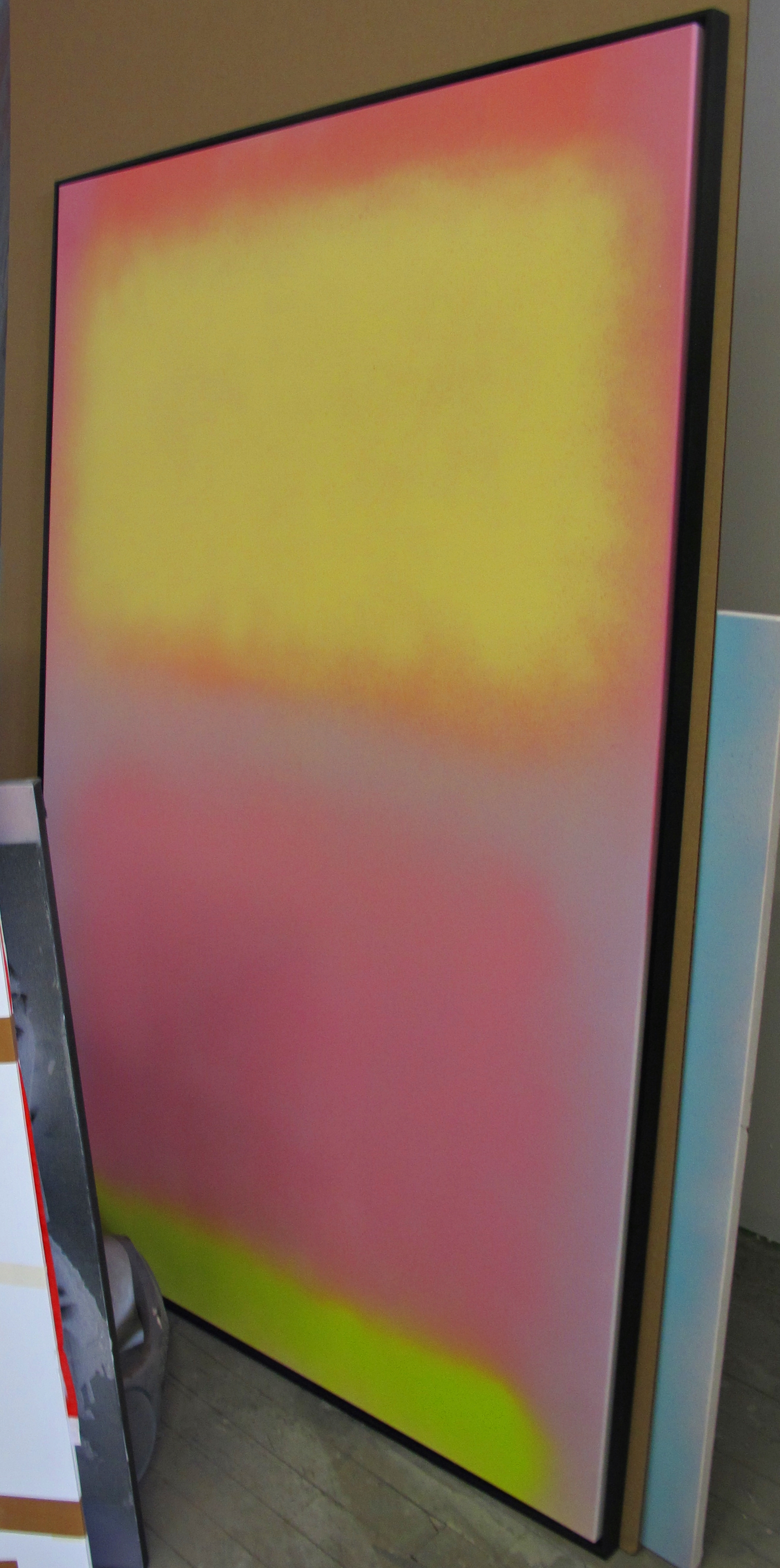 For this particular series, Lana Del Rey, has lent some inspiration to Michael's work. One of my favorite pieces shows a superbly accomplished gradation of burgundy and pink tones à la Rothko to which Michael added one of Del Rey's catchy tunes phrases: "Mascara Running from Her Little Bambi Eyes".
Michael aptly points that the "high-and-low" has always been a driving force in his paintings. His very successful and prolific career proves his point; his work is in the permanent collections of extraordinary institutions such as The Mitsuni Collection in Tokyo; The San Francisco Museum of Modern Art, The Deste Foundation in Athens, Greece; The Whitney Museum of American Art in New York; and The Dallas Museum of Art.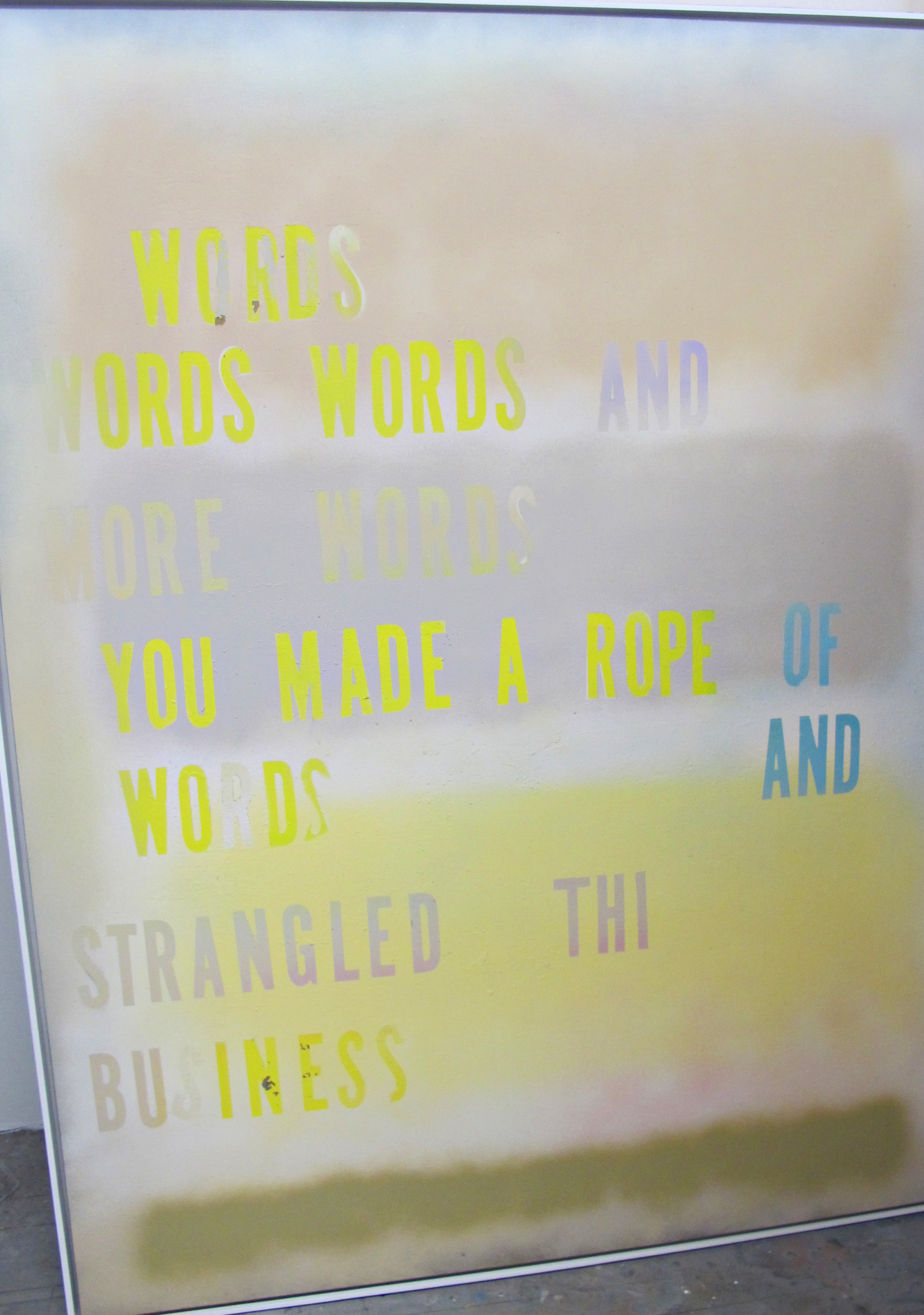 This husband and father of three keeps himself busy and on his toes all the time. He has evolved in his practice in a way that makes his work feel current and at the same time, timeless –with no sign to slowing down any time soon-.
Michael Bevilacqua "EXSanguinatio_n"
From June 13, 2014 to July 13, 2014
The Fireplace Project
183 Edgemere Street
Montauk, NY