A Visit to Martin Wong's Graffiti Art Collection
Visiting a part of Martin Wong's extensive and vibrant graffiti art collection at the Museum of The City of New York in Harlem, not only brought me back to the 80s when I came to New York City for the first time to visit with my parents, but it also gave me a deep view of the richness of graffiti and the amazing artists who started a movement that has now become unstoppable. Undoubtedly, street art and graffiti are not interchangeable terms like I explained in this post but in their evolution, the lines between both have been blurred creating a massive amount of works that nowadays occupy a very important place in contemporary art and in art history. Graffiti art has been on a rise for more than three decades, transitioning with bluntness and strength from the streets of Washington Heights and Harlem, to the walls of the most recognized galleries and auction houses in the world.
Wong grew up in the streets of Chinatown in San Francisco and moved to New York in 1988, settling in the Lower East Side and becoming a staple of the "Nuyorican" cultural movement. He became an avid collector of graffiti art and an accomplished artist himself. His own work is in the permanent collection of the Metropolitan Museum of Art, the Whitney Museum in New York City and the Art Institute of Chicago among others.
One of the things that moved me the most about this show was seeing Wong's point of view from thirty years ago and finding the connection with all of these artists who later became graffiti stars in their own right. Clearly, he was collecting with a meaningful purpose without spending an outrageous amount of money – his combination of "buying what you love but be savvy about it" played an important role in making his graffiti collection perhaps one the largest in the world.
Another remarkable aspect is that the collection comprises a variety of works that are integrated within a very specific movement and time period, but that freely range from mixed media on canvas to sketches on notebooks to denim jackets whose backs have been embellished with colorful designs by some of the most recognized graffiti artists in the world. The show includes pieces by Futura 2000, Lady Pink, Keith Haring, Lee Quiñones, Rammellzee and Crash.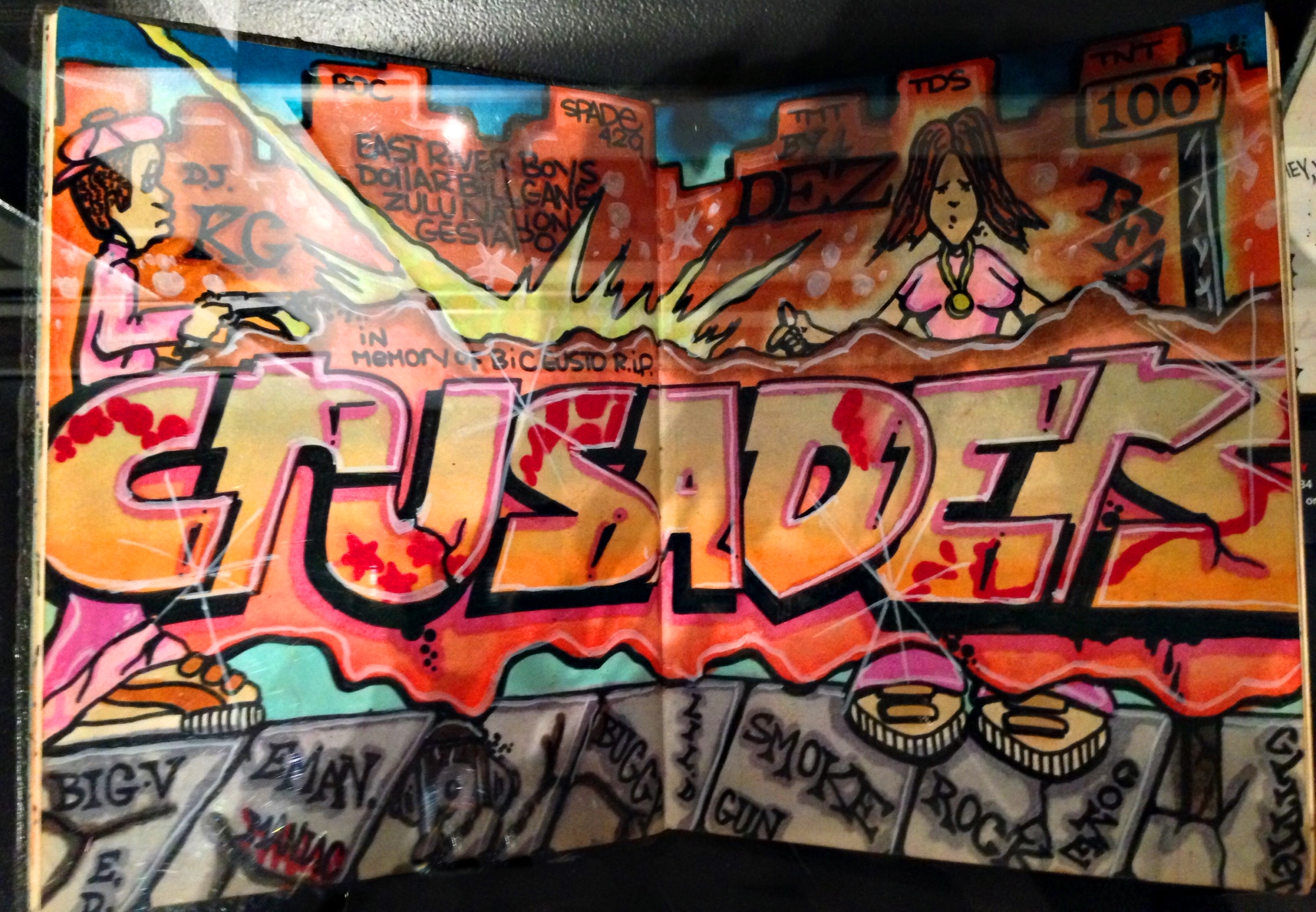 This exhibition is a must for collectors and art lovers who can think creatively, challenge what others believe and laugh at what naysayers of the 1970s and 1980s thought when they said that graffiti meant nothing more than vandalism and that as an art form was never going anywhere.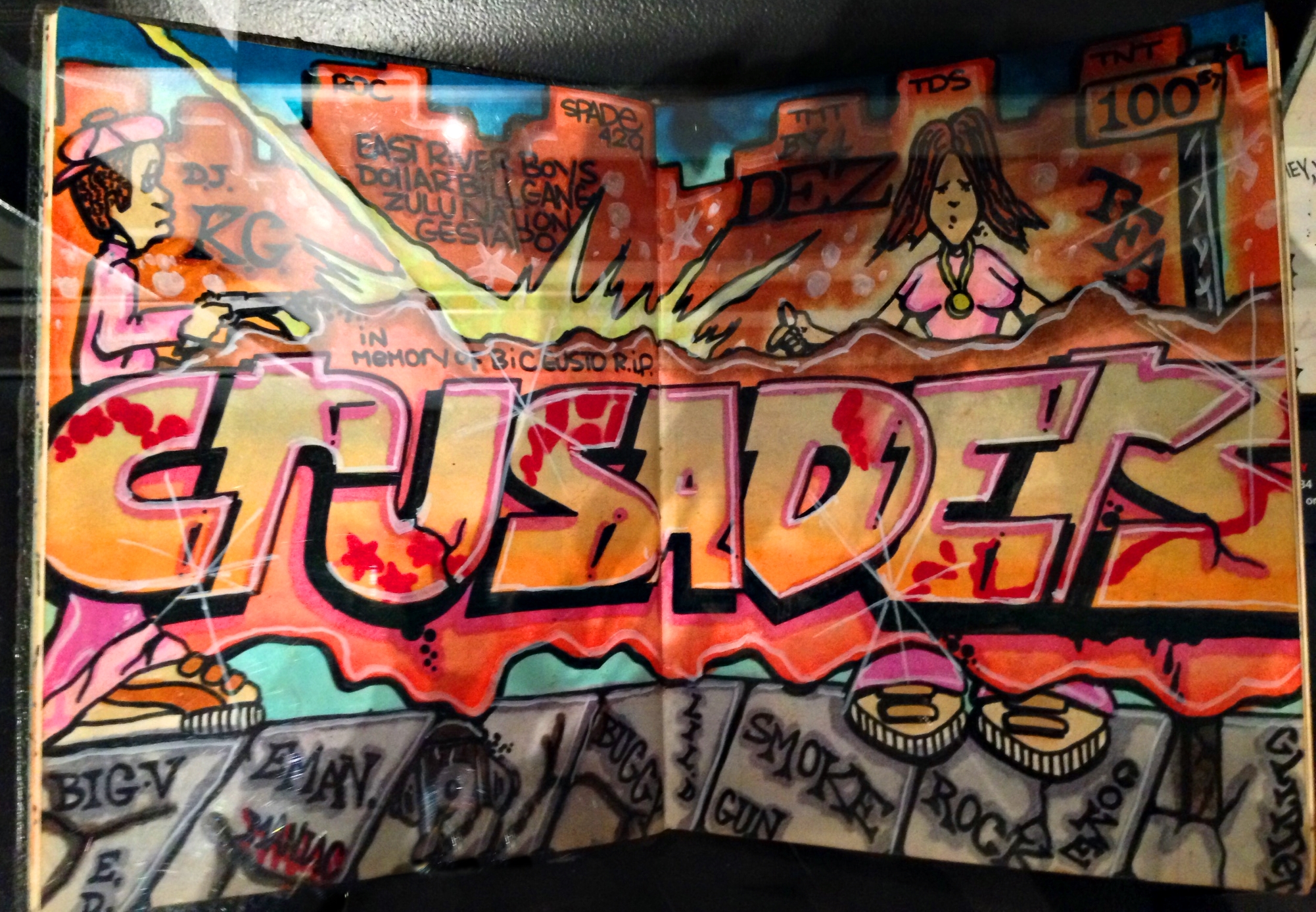 I could not leave without stopping by the gift shop which has a selection of items, clothing and limited edition prints that perfectly fit the exhibition and can be a wonderful addition to any collection. Below are my two favorite items. The Keith Haring Coloring Book which must be in its 100th reprint, but it is still wonderful and the mugs created especially to commemorate the show.